North American Free Trade Agreement (NAFTA) renegotiation
---
---
On July 17, 2017, the Office of the United States Trade Representative released its report, "Summary of Objectives for the NAFTA Renegotiation."  One of the promises made by President Trump when he was a candidate was that he would renegotiate the North American Free Trade Agreement. In a tweet from October 2016, Trump said, "I will renegotiate NAFTA. If I can't make a great deal, we're going to tear it up. We're going to get this economy running again." However, in April 2017, President Trump stepped back from his plan to issue an executive order removing the United States from NAFTA in favor of renegotiating the trade deal, and the administration subsequently issued this Summary of Objectives.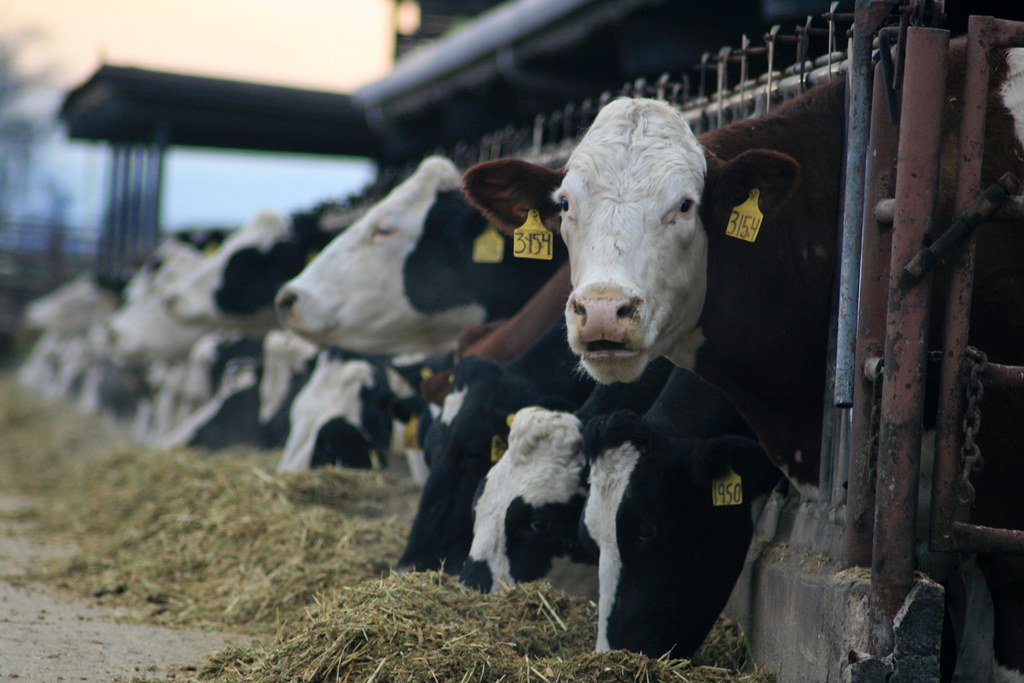 Agriculture plays a large part in the summary, with cross border agricultural trade being a large part of our import/export activity with Mexico and Canada.
To quote the summary, "The new NAFTA must continue to break down barriers to American exports. This includes the elimination of unfair subsidies, market-distorting practices by state owned enterprises, and burdensome restrictions of intellectual property." Among these barriers mentioned were tariffs, price discrimination, regulatory incompatibility, lack of communication and technological capability, and verification of country of origin of agricultural products.
Among other areas for renegotiation are: environmental, regulatory, transparency, labor, anti-corruption, and trade protection.
In response to the release of the summary, Michael Dykes, D.V.M., president and CEO of the International Dairy Foods Association, issued the following statement in support of the report, saying, "We are pleased to see efforts to address unjustified measures that unfairly limit access to markets for U.S. goods, such as price undercutting, included in the administration's negotiating objectives. We believe these goals will allow the administration to address Canada's new milk pricing policy, referred to as Class 7, which has allowed Canadian companies to sell their products below world market prices.
"In addition," Dykes said, "we're pleased to see an objective to expand competitive market opportunities for U.S. agricultural goods by reducing or eliminating tariffs. Canadian tariffs on some U.S. dairy products are nearly 300 percent."
On the other hand, in testimony before a subcommittee of the Trade Subcommittee of the House Ways and Means Committee on the objectives of the NAFTA renegotiation, Stan Ryan, CEO of Darigold, a large farmer-owned cooperative in Washington State, urged caution.
"NAFTA has been a driving force behind remarkable growth in dairy exports, and is the reason the United States' share of Mexico's dairy imports today is 73 percent." Ryan noted that U.S. dairy sales to Mexico have risen to $1.2 billion last year from just $124 million in 1995. He worried that the preferential tariffs enjoyed by the United States could be undermined if the benefits of NAFTA are watered down in renegotiating the dairy provisions of the agreement.
However, Ryan criticized the new Canadian dairy Class 7 system. "It essentially matches the lowest price in the world for milk protein finished products, despite Canada having one of the world's highest raw milk farm gate prices, all operating under a state-controlled and state-protected system. Common sense to economics would tell you that if it looks and feels like subsidized dumping, it probably is."
The U.S. Trade Representative announced that seven rounds of NAFTA negotiations will begin August 16. We will keep you informed of all developments in these talks as they progress.
You might also be interested in