About Us
The Council of State Governments champions excellence in state governments and for more than 85 years has convened state officials to consider how best to prepare for what's next. If the states are laboratories of democracy, then CSG is the incubator for many of the ideas that move our states and nation forward.
As a regional office of The Council of State Governments located in New York City, our purpose is to facilitate the exchange of ideas among state policymakers, business leaders, and the academic community throughout our 18 member jurisdictions.
We foster discussions and collaboration among state officials to address the policy priorities unique to the Northeast, conduct leadership training programs, and advocate on the federal level for programs and policies beneficial to the region.
The Council of State Governments, the multi-branch organization of the states, U.S. territories, and commonwealths prepares states for tomorrow, today, by working with state leaders across the nation and through its regions to put the best ideas and solutions into practice.
To this end, CSG:
Interprets changing national and international conditions to prepare states for the future;
Advocates multi-state problem-solving and partnerships;
Builds leadership skills to improve decision-making; and
Promotes the sovereignty of the states and their role in the American federal system
---
Ted Arnott
Speaker of the Legislative Assembly of Ontario; CSG East 2023 Co-chair
Ted Arnott is the Speaker of the Legislative Assembly of Ontario and the longest-serving Member of Provincial Parliament. First elected to the Ontario Legislature at age 27 in 1990 as the MPP for Wellington, Ted has since been re-elected seven times.
...
Once the youngest MPP in the Ontario Progressive Conservative (PC) Caucus, he is now the longest serving member in the Ontario Legislature. For many years, Ted has served as a presiding officer (assistant speaker). While in opposition, he was the PC critic to several ministers and while in government, served as parliamentary assistant to the minister of education, the deputy premier, the minister of the environment, and minister of economic development and trade. Many of his private member's bills and resolutions have been passed by the House or adopted as government policy. Ted became Ontario's 42nd speaker on July 11, 2018. As well as presiding over the Legislature, Speaker Arnott chairs the Board of Internal Economy, the committee responsible for all financial and administrative matters relating to the Legislative Assembly. The Speaker also has a diplomatic role, welcoming visiting dignitaries to the Legislative Building and representing Ontario's parliament both in Canada and abroad. Speaker Arnott served as the 2021 chair of CSG East and presided over the 2021 annual meeting, which was held virtually due to Covid-19. He is also the co-chair of the 2023 Annual Meeting, along with MPP Jamie West. Ted lives in Fergus with his wife, Lisa, who teaches French immersion at James McQueen Public School. They have three adult sons.
Read More
Jamie West, MPP
CSG East 2023 Co-chair
First elected in 2018, MPP Jamie West is a New Democrat and a Member of the Legislative Assembly of Ontario for the Riding of Sudbury. He's also the Official Opposition critic for Labour, Training, and Skills Development. Jamie is proud of his blue-collar, working-class
...
roots. He is a fierce advocate for human rights and is an eternal optimist who believes in fairness and helping others. Jamie faced poverty growing up, and he knows the importance of government and community services in ensuring that everyone has an opportunity for success. Jamie is a proud graduate of both Cambrian College and Laurentian University. His background includes working in the fields of mental health, construction, mining, and workplace safety.
Read More
---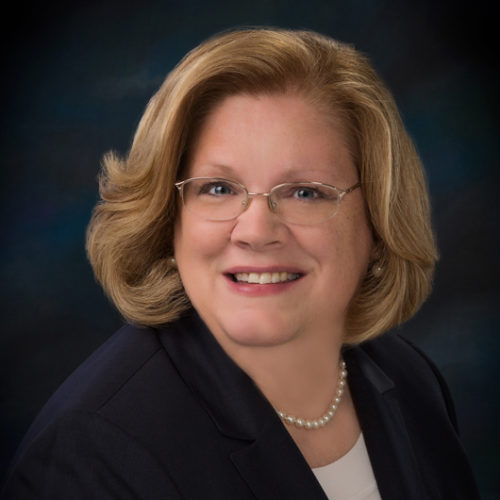 Sharon Carson
CSG East 2022 Co-Chair; Senate Majority Leader, New Hampshire
Sharon Carson has been in the New Hampshire State Senate since 2008. Before becoming senator, she served as a state representative from Londonderry from 2000 until 2008. She also served in the U.S. Army and the Army Reserve and retired
...
in 1995 after 17 years of service. Sharon has an A.S. degree from Mount Wachussett Community College, as well as a B.A, M.A., and A.B.D from the University of New Hampshire. Sharon is an adjunct professor at Nashua Community College. She has also taught at the University of New Hampshire and at the University of New Hampshire at Manchester as an adjunct professor after completing her postgraduate studies. She also served on the Rockingham County delegation's executive committee for two terms and was the chair of the Registry of Deeds. Sharon and her husband, Greg, have been married for 37 years and have two daughters, Alicia and Deirdre. They have lived in Londonderry and the State of New Hampshire since 1989. Greg is a New Hampshire native. Senator Carson has a deep passion for the state that she serves. She loves New Hampshire and its rich history; she shares her knowledge of the early settlers and the stories of Nutfield and Portsmouth, and has a deep respect for the people she serves.
Read More
Lou D'Allesandro
CSG East 2022 Co-chair, CSG 2019 National Chair; Senator, New Hampshire
Lou D'Allesandro has represented the 20th District in the New Hampshire Senate since 1998. He currently serves as chair of the Finance Committee and vice-chair of the Ways and Means and Capital Budget committees. He previously served three terms as
...
an executive councilor and two terms as a member of the New Hampshire House of Representatives. In addition to his career in public service, Senator D'Allesandro enjoyed professional success in education. He holds honorary doctorate degrees from Franklin Pierce University, Daniel Webster College, and the New Hampshire Institute of Art. He also holds degrees from the University of New Hampshire, Rivier University, New England College, and the New Hampshire Institute of Art. Senator D'Allesandro served as the CSG 2019 National Chair. He and his wife, Patricia, currently reside in Manchester.
Read More
CSG East provides staff support for regional committees, task forces, and boards made up of state elected and appointed officials, as well as legislative and agency staff, from our member jurisdictions.
These committees and boards are the principal vehicle for forging consensus on regional policies and priorities, and advocating for federal policies and programs beneficial to the region.
Colorado state Senator Henry Wolcott Toll created the American Legislators Association — the forerunner to The Council of State Governments — in 1925 to provide legislators with information and opportunities to connect. Toll believed interstate cooperation was imperative for states to maintain control over inherent state issues. Continuing his commitment to this belief, Senator Toll and a dozen colleagues formally established CSG in 1933 as a national organization serving all three branches of state government.
The council set up operations in Chicago and operated there until 1967, when CSG headquarters were relocated to Lexington, Kentucky.
CSG's Eastern Regional office was established in 1937, and the organization opened an office in Washington, D.C., in 1938. The Midwestern office was established in 1945, and the Southern Legislative Conference and CSG West were both established in 1947. In 2006, the CSG Justice Center was formed, and in 2018, the organization established its Center of Innovation at the National Headquarters.
Pursue the priorities of its member states;
Be nonpartisan and inclusive;
Engage leaders from all three branches of state governments;
Have a regional focus, a national presence and a global reach;
Be a respected and trusted source for best practices and policy expertise;
Convene leader-to-leader interactions and foster leadership development;
Facilitate multi-state solutions;
Zealously advocate for the states in our federal system of government;
Adhere to the highest ethical standards;
Respect diversity and act with civility;
Partner and collaborate with others.
22 Cortlandt Street, 22nd Floor
New York, NY 10007
Phone: 212-482-2320
Email: info-east@csg.org